Shan Shui Conservation Center | First Quarterly Briefing of 2020 (January-March)
Spring is approaching, we have together gone through one quarter of 2020 while spending a majority of the time at home. We would like to present our progress for the first quarter in 2020, and we appreciate your ongoing support for Shan Shui.
Progress on Community-based Snow Leopard Monitoring
With the support of Alibaba Foundation and Amity Foundation, community-based conservation work of snow leopards has been carried out as part of the "Snow Leopard Homeland Guardian Actions" Project in Zhaqing and Suojia townships.
In January, a feedback meeting for individual recognition results of snow leopards in Zhaqing Township was held inside the meeting room of Zhaqing township government, in Zaduo County. The current status of snow leopard monitoring, the number and locations of individuals identified in Zhaqing Township were shared in detail on the meeting. Local rangers were invited to name the snow leopard individuals.
At the end of last year, we set up a total of58 camera traps in 30 locations in order to monitor snow leopards within Yaqu Village, Suojia Township, Zhiduo County. This March, we collected the data from these camera traps for the first time. Footages of snow leopards were captured in more than 10 cameras.
The above areas will be continuously monitored in order to facilitate in-depth research on the status of core habitats of the snow leopard, as well as the impact of climate change on the region. This Project also attempts to help local people discover modes of sustainable livelihoods from community-based conservation.
CCTV Live News on Snow Leopard Project
Shan Shui has continued to promote community-based monitoring, research, and conservation of the snow leopard, which is a flagship species of the Sanjiangyuan ecosystem. Since February 14, CCTV Live News has broadcasted on multiple topic surrounding snow leopards, including surveys on the current status of wildlife in Sanjiangyuan, the level of disruptions to their food chains, the distribution of snow leopards, and the co-occurrence of leopards and snow leopards. (Click on the links at the end of this Briefing to watch the broadcasts.)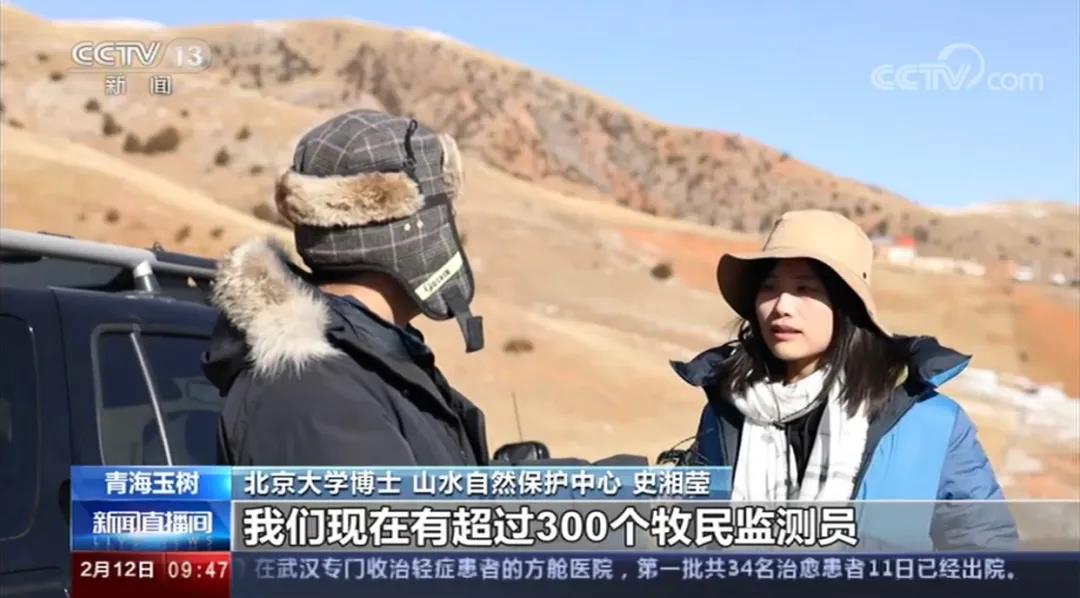 Sustainable Grassland Management Workshop
From January 5 to 9, the "Sustainable Grassland Management" Workshop was held inside the Conservation Biology Building of Peking University. The Workshop was jointly organized by the Party Committee of Chengduo County, the People's Government of Chengduo County, the A Tibetan Autonomous Prefecture, and Shan Shui Conservation Center.
Multiple representatives from the National Forestry and Grassland Bureau, Qinghai Provincial Forestry and Grassland Bureau, Sanjiangyuan National Park Administration, the Party School of Qinghai Provincial CCP Committee, and the Party Committee as well as the Government of Chengduo County were invited to the Workshop. They were joined by local herders from Qinghai, Gansu, Sichuan and Inner Mongolia, local NGOs, businesses, and researchers on grassland ecology and sociology. Together, they discussed the sustainable development of grasslands, in the context of the construction of a system of protected areas based on national parks. At the same time, experts in the development of pastoral cooperatives were also invited to lead a workshop on alternative livelihoods for local communities. The Workshop established a platform for communication and cooperation between researchers and practitioners who focus on grasslands. It also facilitates networking of governmental departments, herders, scholars and NGOs. Under changing circumstances, efforts and attempts made for a sustainable development of grasslands must always be based on a full understanding of the ecological and cultural aspects of grasslands, as well as a combined approach of policies, economies, sciences, and the environment.
We greatly appreicate China Green Foundation, FAW Toyota and Huatai Securities for their support of the Workshop!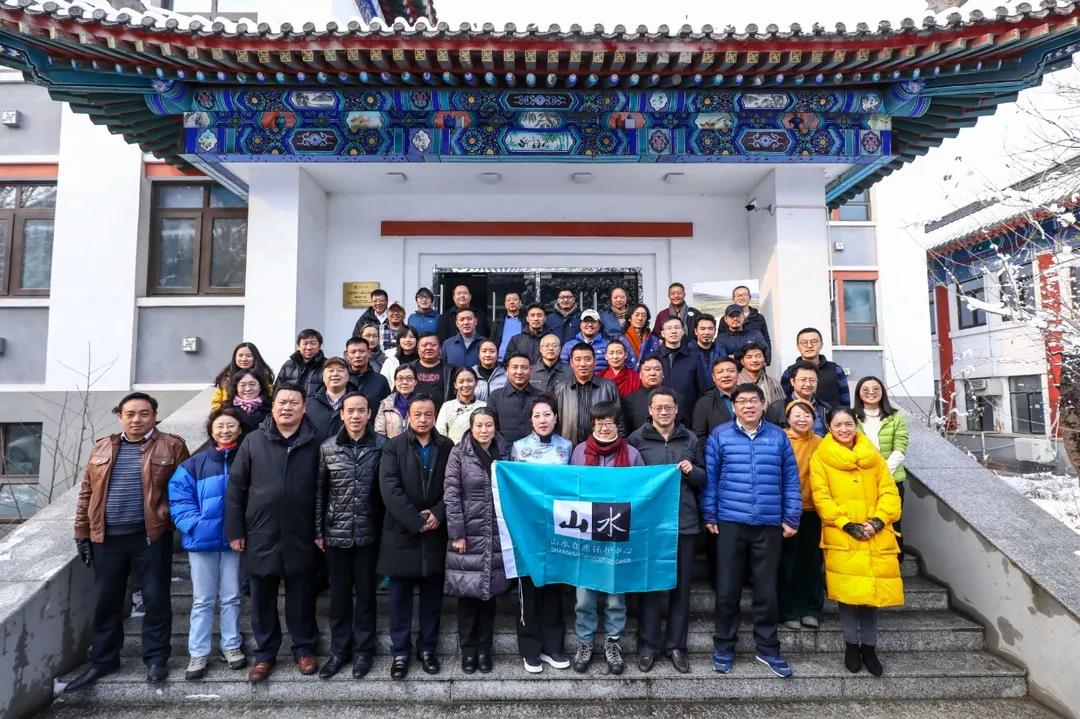 "Mr Otter" Crowdfunding
On February 1, Shan Shui Conservation Center joined Guarding Wilderness, Wild Xinjiang, model figure studio BluePiper and artist Li Xingming, in launching the "Mr Otter" Crowdfunding Campaign. A portion of the funds raised goes to otter conservation projects of Shan Shui and Wild Xinjiang. Click on this link to learn more.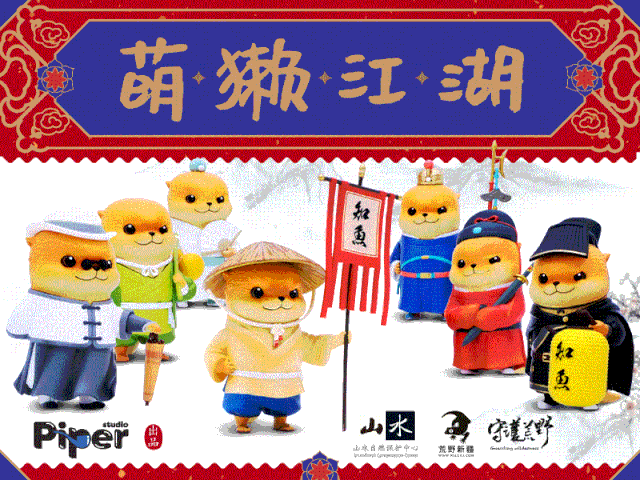 Socioeconomic Surveys of Chaoyang Village
On March 25, Shan Shui's giant panda and forest protection team arrived at Chaoyang Village inside Yang County, Hanzhong, of Shaanxi Province to conduct socioeconomic surveys. They did a sample survey on the status of beekeeping families and apiary construction in Chaoyang Village in order to understand the needs and thoughts of beekeepers. They also communicated with the Village Committee, Chaoyang Zuoxi River Basin Conservation Center, and the apicultural cooperative on the development of beekeeping, habitat protection, as well as the feasibility of introducing a community compensation fund for beehive destruction by black bears.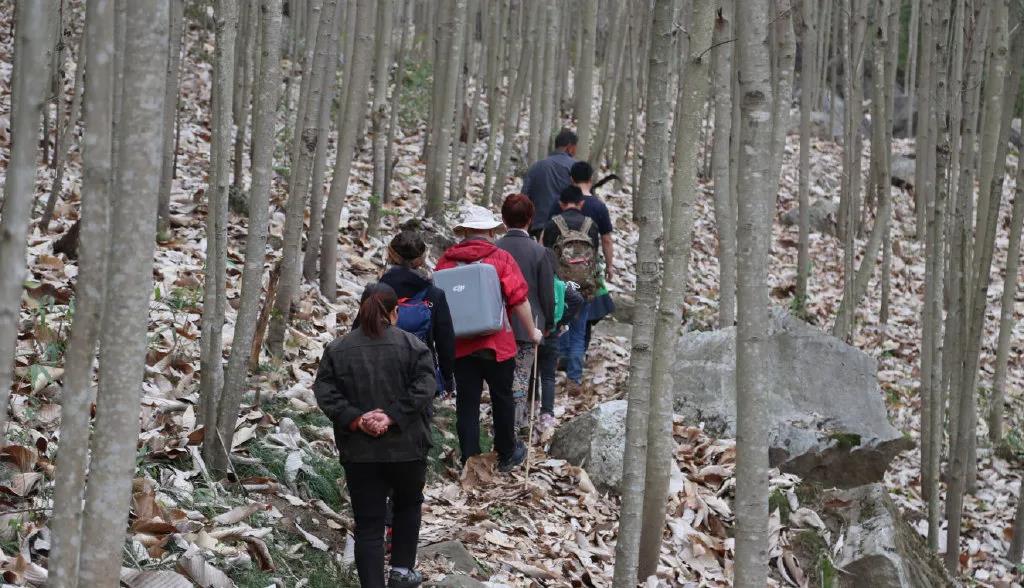 Continuing to be Based On-site at Naren Community
From January to March, Shan Shui's fellows in Yunnan worked on-site within the community of Naren Village in Deqin, Yunnan. The team assisted villagers in carrying out surveys using camera traps, recording the historical changes of Naren Village, recognizing species of birds and plants, as well as discussing waste disposal issues. During their stay in the village, the camera traps which were set up by the villagers had captured footages of a wide range of wildlife species, including Yunnan snub-nosed monkeys, white eared pheasants, Chinese serows, tufted deer, foxes, and yellow-throated martens. At the same time, many local households also began preliminary waste classification. During the Spring Festival, we partnered with Wild China to capture family portraits for Naren villagers, help with children's education at home due to the epidemic, and in general accompanied the villagers during this unprecedented time.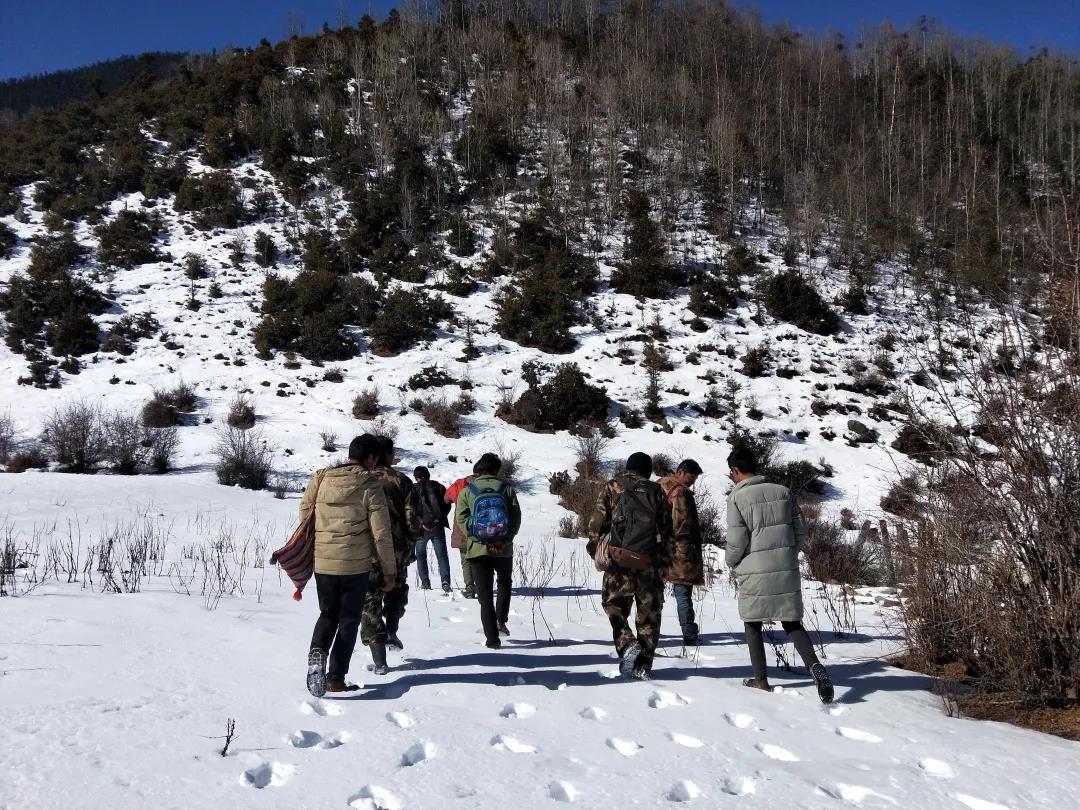 Nature in Beijing
Collection and Analysis of Data from Camera Traps on Jingxi Forestry Farm
With the support of Beijing Gardening and Greening Bureau, Shan Shui installed a batch of camera traps on Jingxi Forestry Farm in Mentougou District, Beijing. The camera traps help us to monitor the presence of mammals in the area and collect baseline data, which will facilitate the demonstration of biodiversity restoration projects subsequently. With the gradual melting of snow in the mountains in February, data from the first batch of camera traps was recovered as scheduled. Footages from eleven species of mammals were captured, including leopard cats, masked pal civets, Eurasian badgers, gorals, and Siberian roe deer. The cameras also detected 15 species of birds, including tawny owls, northern goshawks, and koklass pheasants. CCTV Live News also reported on these findings on March 31. (Click on the links to watch these broadcasts)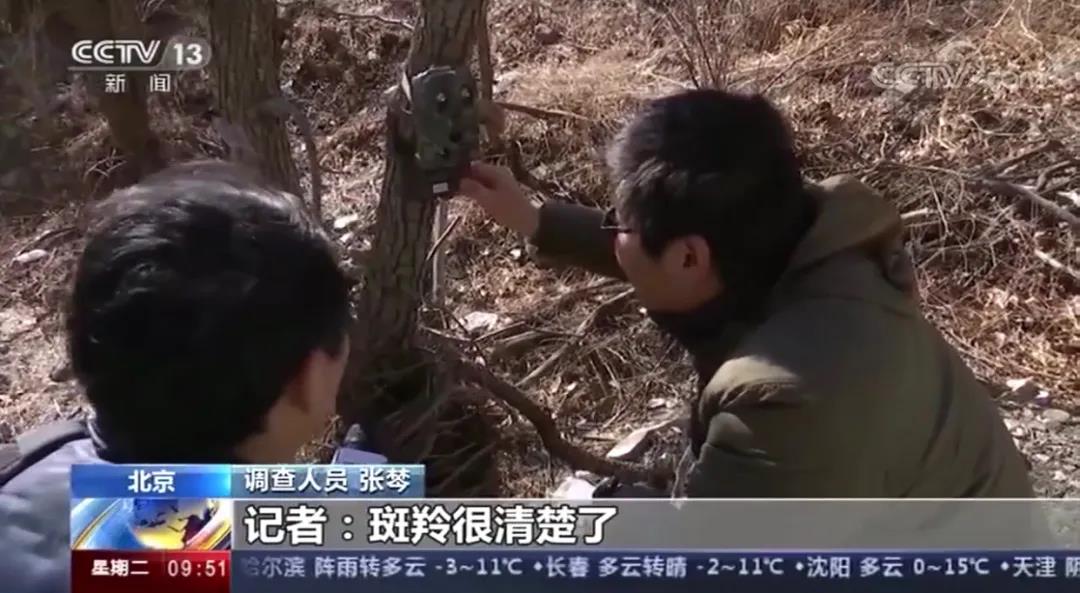 Urban Citizen Scientists
On January 11-12, the conservation biology research group of Fudan University and Shan Shui Conservation Center conducted preliminary surveys of wildlife inside five parks of Shanghai. Volunteers and team leaders worked together to place a total of 40 camera traps. Through camera trap monitoring, we hope to understand the current status of animals living in urban areas, and subsequently explore a mode of harmonious coexistence between humans and wildlife. We look forward to seeing what's coming out of the cameras next time!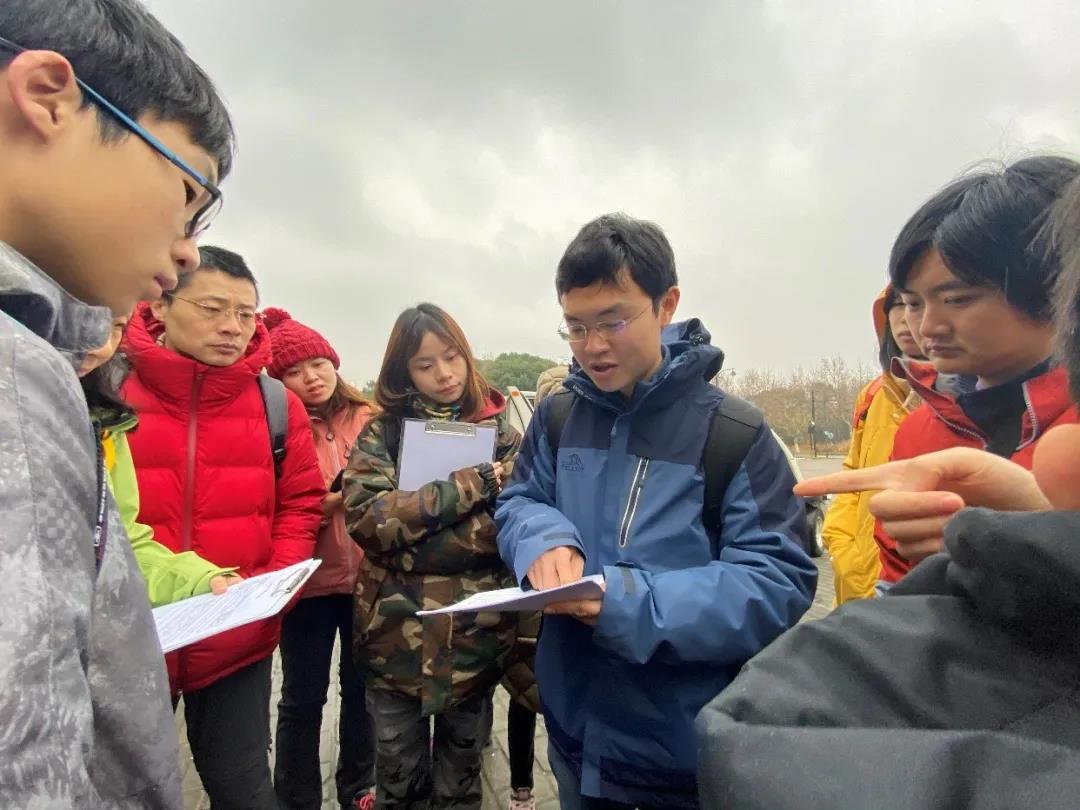 Nature Watch Database
On the basis of the original 481 national-level nature reserves and world heritage sites, the protected area database was updated with fresh data sets from national parks. In addition, we mapped the preliminary boundaries of 6 national parks into digital versions, including the Giant Panda National Park, the Northeast Tiger and Leopard National Park , Qilian Mountains National Park, Sanjiangyuan National Park, Shennongjia National Park, as well as Wuyi Mountains National Park.
The Environmental Impact Assessment (EIA) Database is a data set of EIA information, which resulted from collaboration between Shan Shui and Green Data Environmental Service Center since 2019. During the first quarter of the year, a preliminary operation process for the automatic extraction of information from EIA reports has been established. Data from more than 100,000 EIA project reports since 2006 have been extracted and cleansed.
Development of an Software for Community-based Camera Trapping and Monitoring Programs
In order to improve the efficiency and management of community-based camera trap monitoring, Shan Shui has collaborated with Green Code, Alibaba Technical Philanthropy, and Microsoft Philanthropies in order to create an application software for community-based camera trapping and monitoring.
The Community-based Camera Trapping and Monitoring Management Terminal is a software for data acquisition and management of community-based wildlife monitoring programs. It is composed of a web page management terminal and a mobile app data-collection terminal. During the first quarter of the year, the software has been developed. Functions including online management and one-click recording of data were introduced and are being tested out.
Conservation Cloud Gallery is an online software for cloud management of data from camera traps, AI recognition, online species identification and individual identification of the snow leopard. After in-depth communication of our requirements, this software has officially entered the development phase.
Action Research Team (ART)
Just before the Spring Festival, with the outbreak of COVID-19, wildlife issues received wide-ranging attention from the whole society. Shan Shui Conservation Center, along with Peking University Center for Nature and Society, as well as a number of consultants and groups have spontaneously formed an ART (Action Research Team) on issues related to wildlife use. From January 22 until today, 18 articles were published, one after another. In addition, we are supporting the revision of Wildlife Protection Law jointly with a number of organizations, research institutes, many scientists and academicians.
New Research Output Published on Nature Ecology & Evolution
Farmland Biodiversity Strategy
Recently, Peking University, Shan Shui Conservation Center, Swiss Federal Institute WSL, and China Birdwatching Association together published on Nature Ecology & Evolution, an international scientific journal. The paper emphasizes the significance of farmlands for biodiversity conservation of China under the Post-2020 Global Biodiveristy Framework of the Convention on Biological Diversity. The paper calls for "the inclusion of farmland biodiversity conservation in a broad sense into China's national strategies for conservation and agricultural production". Read the original article: A farmland biodiversity strategy is needed for China, by clicking https://rdcu.be/b3gNh.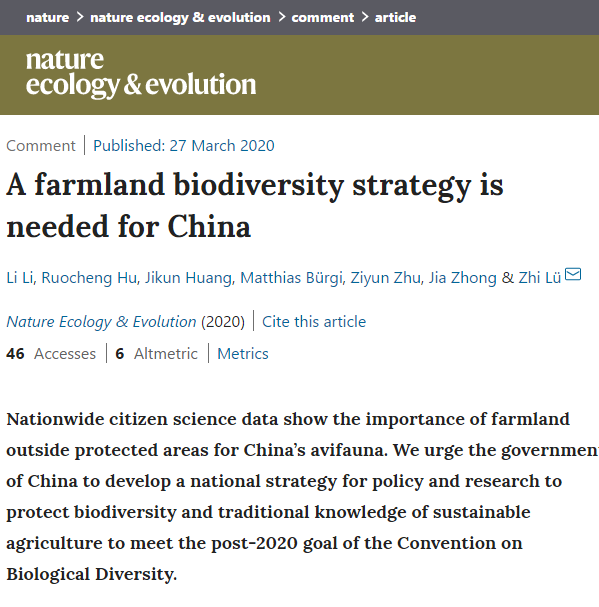 Shan Shui Live Streaming
Due to the impact of COVID-19, our planned citizen science events had to be postponed. However, we created our official Bilibili account at this time. Staff from Shan Shui also "debuted" one by one, sharing fun facts about science and conservation stories with audiences via live streaming. Until now, we have done two live streaming. Please log onto Bilibili and search for Shan Shui to become a follower. See you on live on Friday nights (occasionally Saturdays)!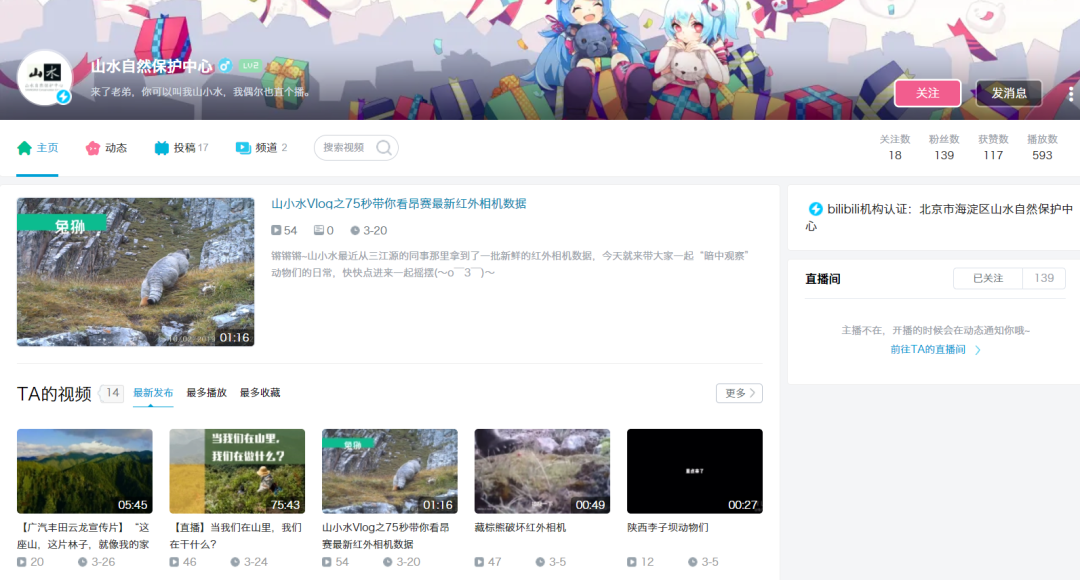 Attached: links to CCTV Live News broadcasts
【三江源地区野生动物生存状况调查 实现世界上数量最多的雪豹个体识别】
Surveys on Status of Wildlife in Sanjiangyuan Show the Most Abundant Individually Recognized Snow Leopards in the World
http://tv.cctv.com/2020/02/12/VIDEEOMMks2Mkj4y0qonVkBT200212.shtml
【监测分析显示 三江源是世界上食物链最完整的地区之一】
Monitoring Suggests Sanjiangyuan Has One of the World's Most Intact Food Chains
http://tv.cctv.com/2020/03/09/VIDEbtt0WWAAh8NsjogoRJAo200309.shtml
【三江源地区每百平方公里2-4只雪豹 实现世界数量最多个体识别】
2-4 Snow Leopards Every 100 km2 , Most Abundant Individually Recognized Snow Leopards in the World
http://m.news.cctv.com/2020/02/12/ARTIYQYixC8cXULjaTwRDtoL200212.shtml
【北京 红外相机拍到京西林场15种兽类11种鸟类】
Beijing, Camera Traps Capture 15 Mammals and 11 Birds in Jingxi Forestry Farm
http://tv.cctv.com/2020/03/31/VIDEkojAOaIBKhJTj1BW3RDm200331.shtml
【北京 野生动物频现身 京西林场启动摸底调查】
Beijing, Wildlife Appears Frequently, Jingxi Forestry Farm Baseline Survey Begins
http://tv.cctv.com/2020/03/31/VIDEkonreqYBNm8be1YlPOmI200331.shtml
See you in the next quarter!
翻译/孙祥荣

,

校对/Emma
translated by Xiangrong Sun, edited by Emma